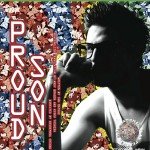 A play by Shu Matsui.
Translated from the Japanese by Andy Bragen and Kyoko Yoshida.
English version first performed at Ohio Northern University in April 2013, in a production directed by Desdemona Chiang.
3m, 3f, full-length.
A darkly comic, strange and whimsical critique of contemporary Japanese society. A reclusive man named Tadashi chooses to hide away from society by creating an imaginary kingdom in his apartment (complete with toy action figures and stuffed animals…). His mother boasts of her son's ingenuity and goes in search of him; a brother and sister who have heard of Tadashi's nation/kingdom also join him, along with a quirky neighbor who lives next door. They are aided by a narrator/tour guide.